Achieve Atlanta
We built an information architecture and helped this large non-profit organization expand its community.
The Challenges
Achieve Atlanta helps Atlanta Public School (APS) students access, afford, and earn postsecondary credentials. They deliver the opportunities and full benefits that higher education provides. Plum Tree Group integrated them with Information Architecture, Content Flow, and Salesforce that drew light to their mission. We drafted a custom design and built their platform on WordPress.
Services
Ecommerce Development
Ecommerce Strategy
UX
Built on WordPress
Integrated with Salesforce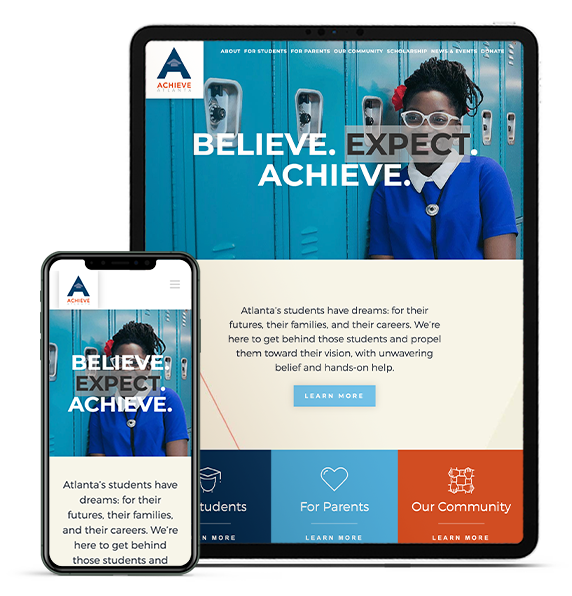 The Results
Established connect with passionate donors and impacted 23-County regions.
– Over 300% increase in partner network size.
– Over 500% increase in scholarship applications.