The Last Mile of a Project Is Often The Most Important
eCommerce agencies who offer fixed bid arrangements with clients have something in common, the warranty period. I have been doing some thinking about what an incredible opportunity warranty periods are — and with that opportunity comes a critical risk as well. As with just about any other project in the whole world, the final stages of a project are the least motivating. 95% of the site is done. It looks great! The only thing left is some nitty-gritty details. We slog through the final details and get the site launched, which is an exciting moment for everyone. And then comes the warranty period — that period of time where we feel finished, but we really aren't quite. We are on to the next exciting project kick-off, and it is a true act of discipline to get our minds back into the launched project and bring those final bugs and details to completion. From the merchant's perspective, they are weary too! Projects like these take a lot out of everyone involved! But their perspective is a little different – they are culminating a project into an end goal. They will be naturally far more excited about the end then we are. For them, it's a bit like a mother giving birth — it was tough, but the end result of a baby made it worth it for her! Their questions are about how well the new site is going to perform, and they are as proud as we are about the new solution. It often comes with significant efficiencies to their former system, so they are getting into the groove and getting more done. But there are always some nagging issues to clean up during the warranty period. These issues end up being a major concern for a client if they are feeling uncertain about whether their agency will get to them prior to the warranty period end. Their concern is being left holding the ball on an incomplete project due to the technicalities of the warranty ending, or worse, because the agency wasn't responsive during this period of time.It's in this context that there is incredible opportunity and significant risk for the agency-merchant relationship. This is the back door of any agency – the last impression while the merchant decides if they will continue to work with the agency. They are on high alert – they want to make sure they have a solid, complete project before they close out this stage of the relationship.From the agency perspective, how the QA and warranty period are handled is critical for these reasons:

Client Referrals We want our clients to rave about us! The cost of finding new clients in the ecommerce space is relatively high.
Client References If a client is treated well in the last month of the project, they are far more likely to be willing to have conversations with prospective clients, a necessity for a successful sales process.
Future Revenue Continuing client relationships equals more revenue from a client. If the client goes out the back door bcs of a bad warranty experience, what an incredible shame. It ends up being demoralizing for everyone involved, because we all want to feel like we are leaving our surroundings in a better state then we found them.
Personal Pride Agencies and clients partner for the success of both entities! Both entities should benefit greatly from the partnership. The only way we can do that is to continue to drive value for merchants who look to us to do so, even in the least obvious times. Nobody wants to feel like they only drain resources from their clients without reciprocating high value.

For these reasons, I say the warranty period is TWICE as critical as any other part of the project. I don't mean go and bollocks the rest of the project, but definitely don't fall to sleep at this point!! What this does mean:

Fast response times
Careful attention to details to make sure we aren't putting all the after-project QA on the client
Attention to the emotional state of client — are they confident that we will serve them well, or do you sense some apprehension or frustration – if anyone senses negative attitudes at this point — escalate it quickly to to the project managers, and even to the executive team. Launches and warranty periods should be taken VERY seriously!
Careful attention to timeline promises — we deliver when we promise. Just because the new project we are working with is paying the bills now, doesn't mean that the warranty client is of lesser priority.

What this doesn't mean:

Adding on new unapproved features because the client wishes it so
Getting sloppy and making changes directly in the production environment. Changes like this this should basically RARELY happen, and never without an executive approval process that includes focused attention by a senior development resource.

Merchants who work with agencies put a lot of trust in them by signing on the dotted line! We have a lot of power to do them good or harm, which is something we all must take very seriously. While we have the lives of our families and employees to look after, the merchant is in the same place. A win for an agency should come from a win for the merchant, and vice versa.
The Challenges
Master Appliance is well known in the industrial space from their most popular product, the HeatGun. They've expanded their product line to include a number of different parts and services that support in increasing the rate of industrial heating products in the market. Plum Tree Group's main challenge was to integrate their SaaS ecommerce platform with Master Appliance's backend ERP, which was an older system, in order to pull an inventory and to sync order and customer data between the site and the ERP.
Services
Web Design
Web Development
Integrations
Ongoing Support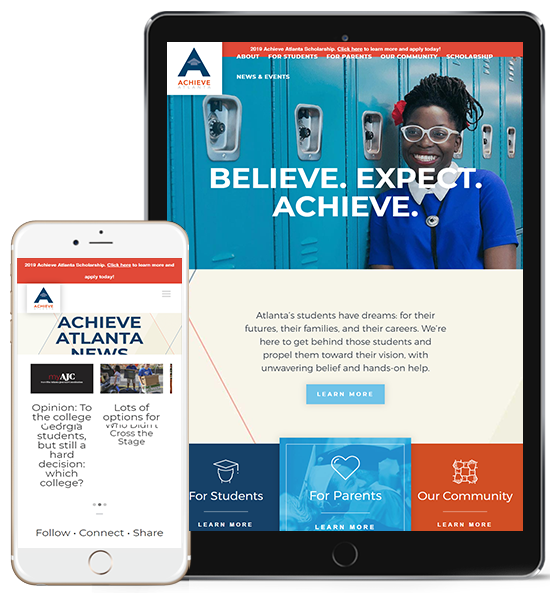 The Results
Successful integration with their ERP system and having inventory synced in real-time.
40%
Increase in web traffic
15%
Decrease in product return